To know me is to accept that I'm a rather
overboard
die-hard Ohio State fan.
(Need some background? Try here, here, here, and oh yeah, here.)
And the thought of waking up three weeks from today and knowing that I can watch ESPN's College Game Day, immediately followed by the first OSU game in the Urban Meyer era...well, let's just say three weeks still feels like an eternity.
To get myself psyched up a bit, I was browsing my
Pinterest board
this morning. Here's just a taste of some of my favorite OSU finds...
I have a Buckeye room that this would look AWESOME in...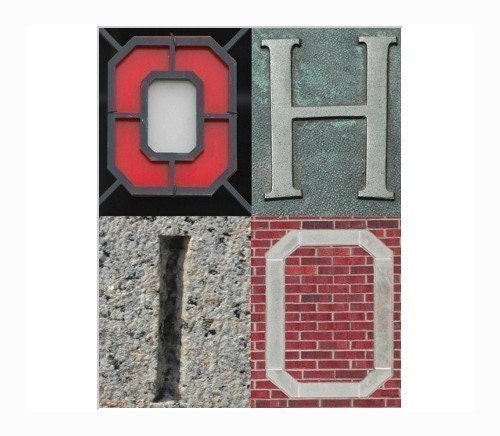 ...and this, too...
SO. CUTE.
Maybe next season--I'm a bit too preggers to pull this off right now.
LOVE this, but yeah, maybe next season...
Words can't express how much I'd like to see Justin in this hat...
...or this onesie!!!
And I'll end with a fun meme from Facebook this week--because no self-respecting Ohio State alum can close without a dig at That State Up North...